As part of the Unified Community Platform project, this wiki and 38 others will be migrated to the new platform, with migrations beginning September 23rd at 7am CDT. Minimal changes are expected as part of this migration. Read more here.
Fallout 2 locations
This page lists all locations in Fallout 2.
The content is not described in full detail on this page. For details, please see the respective articles.
For locations in other Fallout games, please see "Location".
For an overview of Fallout 2 content, please refer to "Portal:Fallout 2".
Main game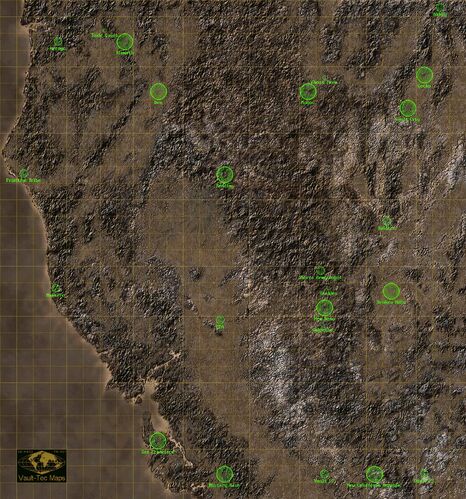 Cut locations
Mentioned-only locations