Repair kit
| | |
| --- | --- |
| | This is a lore summary, presenting intradiegetic or in-universe information about the subject. For game characteristics and similar data, consult the table on the right. |
Repair kits are a consumable maintenance item used to maintain an item's condition.
Types
Alien Epoxy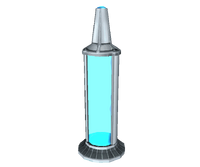 The alien epoxy comes in tubes and, when used, restores the condition of the player's currently-equipped weapon. The weapon must be equipped in order for the epoxy to repair it, therefore alien epoxy cannot repair broken weapons. While the effect of one tube may not completely repair a weapon, applying multiple tubes one after the other (regardless of Repair skill) can increase a weapon's condition to 100%.
Robot repair kit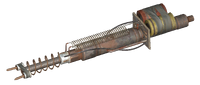 Used much the same way as a stimpak, the robot repair kit repairs 30% of a robot companion's health.
Weapon repair kit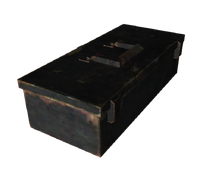 Containing all the essentials for a quick and basic field repair, the weapon repair kit is used to maintain weapons while out exploring or scavenging. While sometimes craftable, the only way to receive a basic repair kit is to visit the Atomic Shop and lay done some hard earned atoms.[1]
Improved repair kit
A rare find for any scavenger, the improved repair kit most often drops from high level enemies. Using an improved repair kit also puts item conditon of the weapon repaired up to 150%[1]
References