Template:Featured article/Fallout: Brotherhood of Steel/10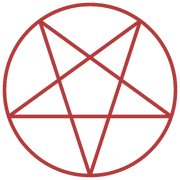 The Church of the Lost is a ghoul religion in the city of Los.
The majority of the city population are members of this cult. The cult is dedicated to guarding the Secret Vault from the outside world and to eradicating all humans and super mutants that come to their holy ground. Their leader and spiritual guide is Blake. The Church of the Lost is a powerful force. These ghouls have access to some advanced weaponry, like laser weapons, and they use their glowing comrades, poison dogs and even suicide bombers to fight their enemies.